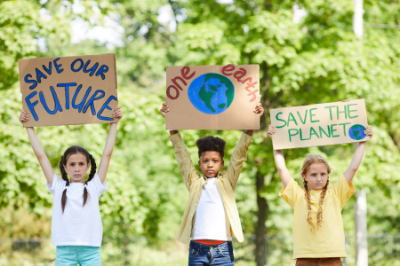 A group of student activists, School Strike 4 Climate, have called for New Zealand's agriculture sector to switch to regenerative farming practices by 2030. The group says that farmers need to take urgent action to save both themselves and the planet, and are calling on the government to help farmers make the transition.
Regenerative farming is a holistic approach to farming that focuses on enhancing the health and vitality of the soil, optimizing biodiversity, and restoring ecosystem functions. Unlike conventional farming practices that rely on chemical inputs and heavy machinery, regenerative farming emphasizes the importance of natural processes and aims to mimic nature's own systems.
The students argue that regenerative agriculture offers a myriad of benefits for both farmers and the environment. By adopting practices such as cover cropping, crop rotation, and agroforestry, farmers can improve soil health, increase water retention, and enhance carbon sequestration. These practices not only lead to increased productivity and resilience but also contribute to mitigating climate change by reducing greenhouse gas emissions and promoting carbon storage in the soil.
Research shows that regenerative farming also has the potential to improve water quality by reducing the need for synthetic fertilizers and pesticides, thereby minimizing the runoff of harmful chemicals into water bodies. This approach also improves the nutritional quality of products, reduces livestock stress and fosters the restoration of biodiversity, providing habitats for beneficial insects, birds, and other wildlife, which in turn can contribute to natural pest control and pollination. And, because regenerative produce farms often grow a range of crops rather than a single variety, extreme weather events would be less likely to impact on supply of particular foods.
The students recognize that transitioning to regenerative agriculture requires a shift in mindset and the willingness to embrace change. However, they believe that the benefits far outweigh the challenges. They emphasize the importance of education and awareness, calling for increased support and investment in research, training, and infrastructure to facilitate the adoption of regenerative practices.
In an era marked by growing concerns about climate change and the sustainability of agricultural practices, regenerative farming is emerging as a potential solution to save farms and mitigate the environmental impacts of conventional farming. It is crucial for stakeholders, including farmers, policymakers, and consumers, to recognize the value of regenerative agriculture and work together to create an enabling environment for its widespread adoption. By prioritizing regenerative agriculture, we can cultivate a sustainable and environmentally friendly future for our farms and the planet as a whole.
At WCTNZ®, we're passionate about sustainable practices, and believe that composting toilets offer a unique way for everyday people to take part in the preservation of the ecosystem. Not only do composting toilets address sanitation needs but they also create nutrient-rich compost that enriches soil and contributes to soil restoration. They also preserve water and minimize pollution by keeping waste out of conventional sewage systems. If you're looking for a way to make a positive impact on the planet, a composting toilet is a great place to start.

Need help choosing a system? Call WCTNZ® on 0800 022 027 for free advice on system specification and setup. Advanced design consultancy services are also available.
WCTNZ® | Waterless Composting Toilets NZ Limited | Copyright 2023 ©