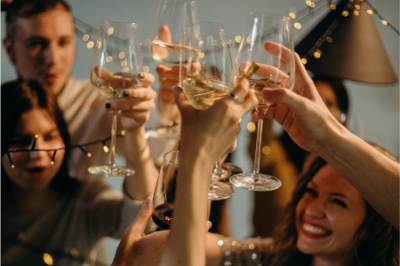 So, you've googled urine diversion in composting toilets, read the arguments for and against, and at this point you're probably rather confused... Is urine diversion a good idea after all? Well, in some scenarios, yes.
Generally, it is preferred to have urine contained inside the compost pile - this allows it to be processed via the composting process. Urine also facilitates hydration of the pile, nutrifies it, and enriches it with nitrogen creating good composting conditions.
Urine can become problematic, however, if there is too much of it hitting the pile. This can cause the compost to become overly wet and overloaded with ammonia. It can also decrease the pile's efficiency in colder climates.
Note that compost does require hydration. A weekly clean should introduce enough water to the pile to keep it operational. However, in hot climates, the compost pile of a urine diversion system may require re-hydration.
And so, without further ado, here are the circumstances in which you should use urine diversion:
You host frequent parties
If you're a bit of a socialite who often plays host, urine diversion is a good idea. Parties see a lot of drinking and a lot of peeing. While all-in-one systems can handle the occasional spike in urination, frequent high urination can damage the compost and cause foul odours. Avoid this with a urine diversion to soak-away system.
See product as example:
Toilet is installed in a cold climate
If you live in a cold climate and the composting chamber is not within an acclimatized building, consider urine diversion. Reducing moisture content within the compost pile will make it less susceptible to heat loss, allowing it to stay warm and functioning. Protect your compost with a urine diversion to soak-away system.
See product as example:
Your toilet is in an RV
If you're looking to put a composting toilet into an RV, go for a urine diversion to container system. Urine is easy to dispose of on the road with plenty of public/private bathroom facilities and dump stations at your disposal. Solids need to be kept onboard until a disposal opportunity arises, so separating the two gives you more time on the road.
See product as example:
You have an existing sewerage/septic connection
If you have an existing toilet connected to sewerage or septic tank and are looking for a backup/emergency toilet, urine diversion to container will work for you. You'll be able to dispose of urine by pouring it out into your primary toilet.
See product as example:
For more information, read Urine Diversion Application.
Need help choosing a system? Call WCTNZ® on 0800 022 027 for free advice on system specification and setup. Advanced design consultancy services are also available.
WCTNZ® | Waterless Composting Toilets NZ Limited | Copyright 2023 ©