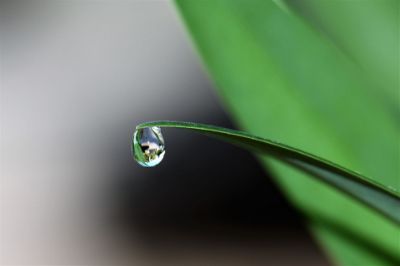 The precious resource of freshwater is something a lot of us take for granted. And, when you live in an area without draughts or water supply issues, it's easy to do so! We use water to clean ourselves and our household, to cook with and make drinks, and to flush away waste, forgetting just how limited the world's freshwater supply really is.
You might be thinking - what's the big deal? The Earth is covered in water! And while this is true, only 3% of that water is freshwater, and only 0.5% is actually accessible. And, that small amount of water is needed to grow food, preserve natural habitats and sustain human and animal life - no easy feat when the supply is limited and populations keep growing!
To make matters worse, not only is there a limited amount of freshwater on the planet to begin with, but it is actually steadily decreasing! A growing population means growing demands on freshwater supplies. More water is needed for agricultural purposes and for thermoelectric power plants to meet growing food and electricity demands. Meanwhile, groundwater supplies are being pumped out quicker than they are naturally replenished, increasing temperatures are diminishing freshwater supplies in various regions - sending them into draughts, and inadequate wastewater treatment is polluting freshwater sources by dumping staggering amounts of human, animal and industrial waste into freshwater bodies each year.
Water conservation means using our available supply of water responsibly, preserving it for future generations. The Earth's water supply stays constant. Even though the water cycle eventually returns water to the Earth, it is not always returned to the same place, in the same quantity or quality.
By reducing our water usage, we can minimize the effects of draughts and water shortages in the years to come. This, this, in turn, will help to keep rising costs, reduced food supplies, and health hazards to a minimum.
It will also help preserve the environment. Water conservation reduces energy demands - reducing pollution and conserving fuel resources. Pumping water to communities requires an awful lot of power! Not to mention, saving water reduces the burden on wastewater facilities, and the risk of wastewater leaks, the acidity of which is harmful to the environment.
Finally, at the most basic level, saving water will save you money on your water bill! It will also leave water available for recreational purposes - beautifying our surroundings with greenery, allowing for pools, spas and golf courses, etc. It helps us build safer communities, too, by allowing emergency service personnel, who require large amounts of water (such as firefighters and hospitals), to continue their work.
So, if you can conserve water, why not do so? A composting toilet is a great way to start, and will reduce your water usage by about 33%! Composting toilets also go hand in hand with greywater systems used to process the water from the rest of your house, which can then be recycled and used to water your lawns via dripper systems! Saving water means saving the planet, and there is no better time to start than right now.
Need help choosing a system? Call WCTNZ® on 0800 022 027 for free advice on system specification and setup. Advanced design consultancy services are also available.
WCTNZ® | Waterless Composting Toilets NZ Limited | Copyright 2022 ©